Native Support of XVL on the 3DEXPERIENCE® Platform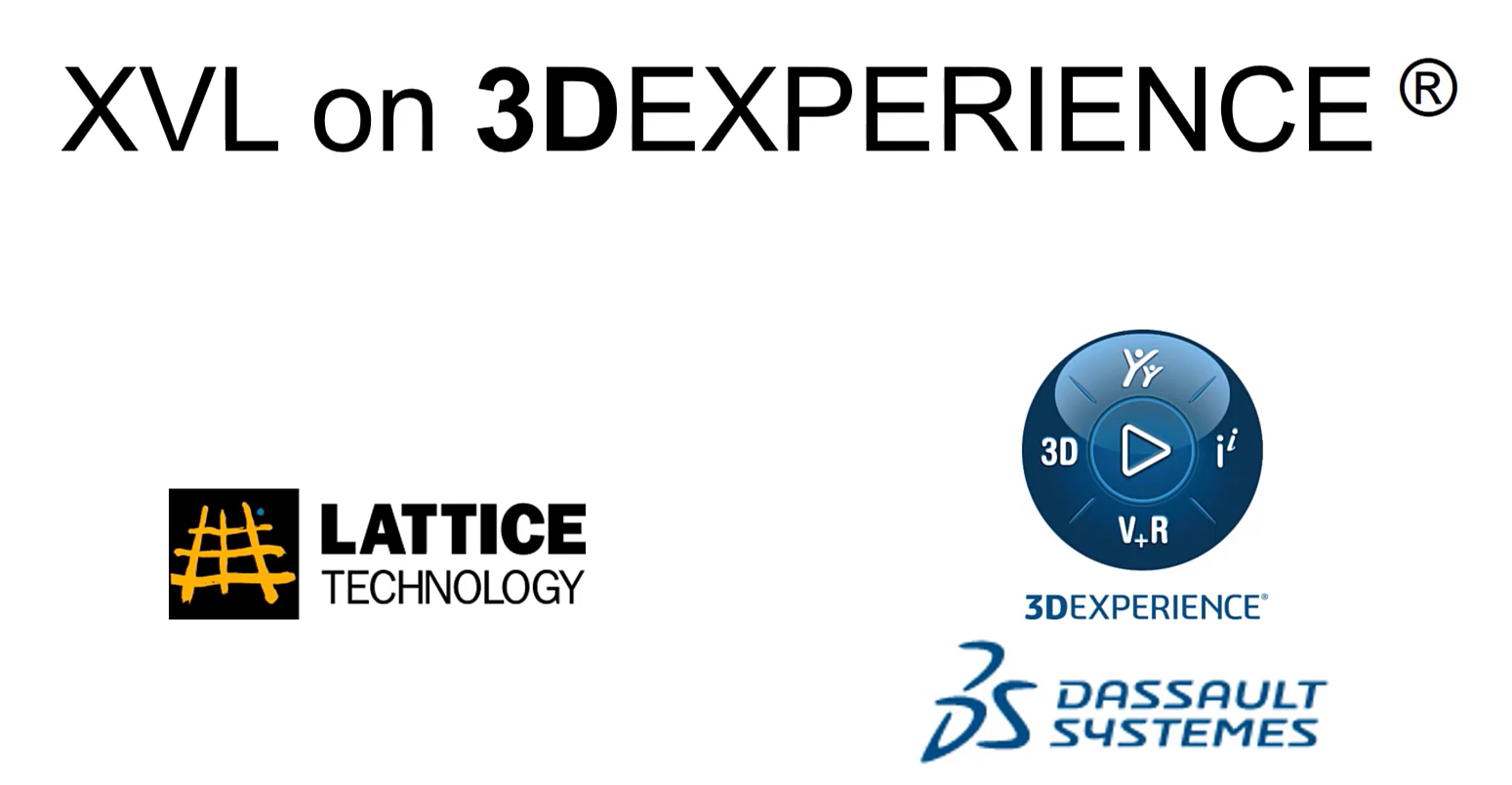 After a three-year joint development project between Dassault Systèmes and Lattice Technology Co. Ltd., working with Toyota Motor Corporation, native XVL on the 3DEXPERIENCE platform for Japan is available now (worldwide release is planned for 2022). The inclusion of native XVL with the 3DEXPERIENCE platform enables increased usability downstream of 3D product design data in areas such as production engineering and service.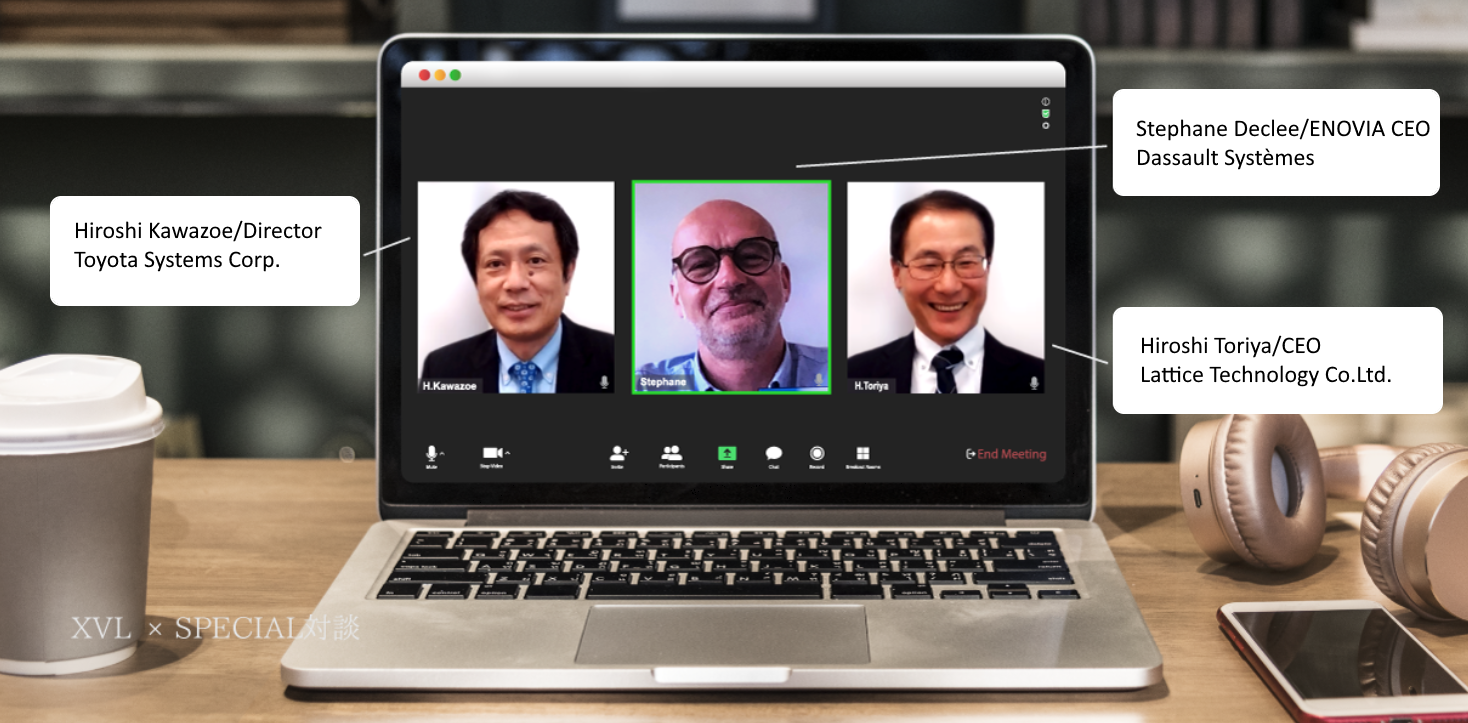 "Users can instantly and directly access XVL data on 3DEXPERIENCE", said Hiroshi Kawazoe, Director/Toyota Systems Corp.
Creating Content and Using Content is Optimized by Using Different Systems
"We need both the technical role of creating content and a simple mechanism that many people can use for taking advantage of the content," said Hiroshi Kawazoe/Toyota.
"Toyota uses CATIA for the former and XVL for the latter. It has great meaning that the technical department creates detailed data and people in production site or factory, suppliers can use lightweight 3D and simple tools even from places where IT infrastructure is not sufficient", said Kawazoe.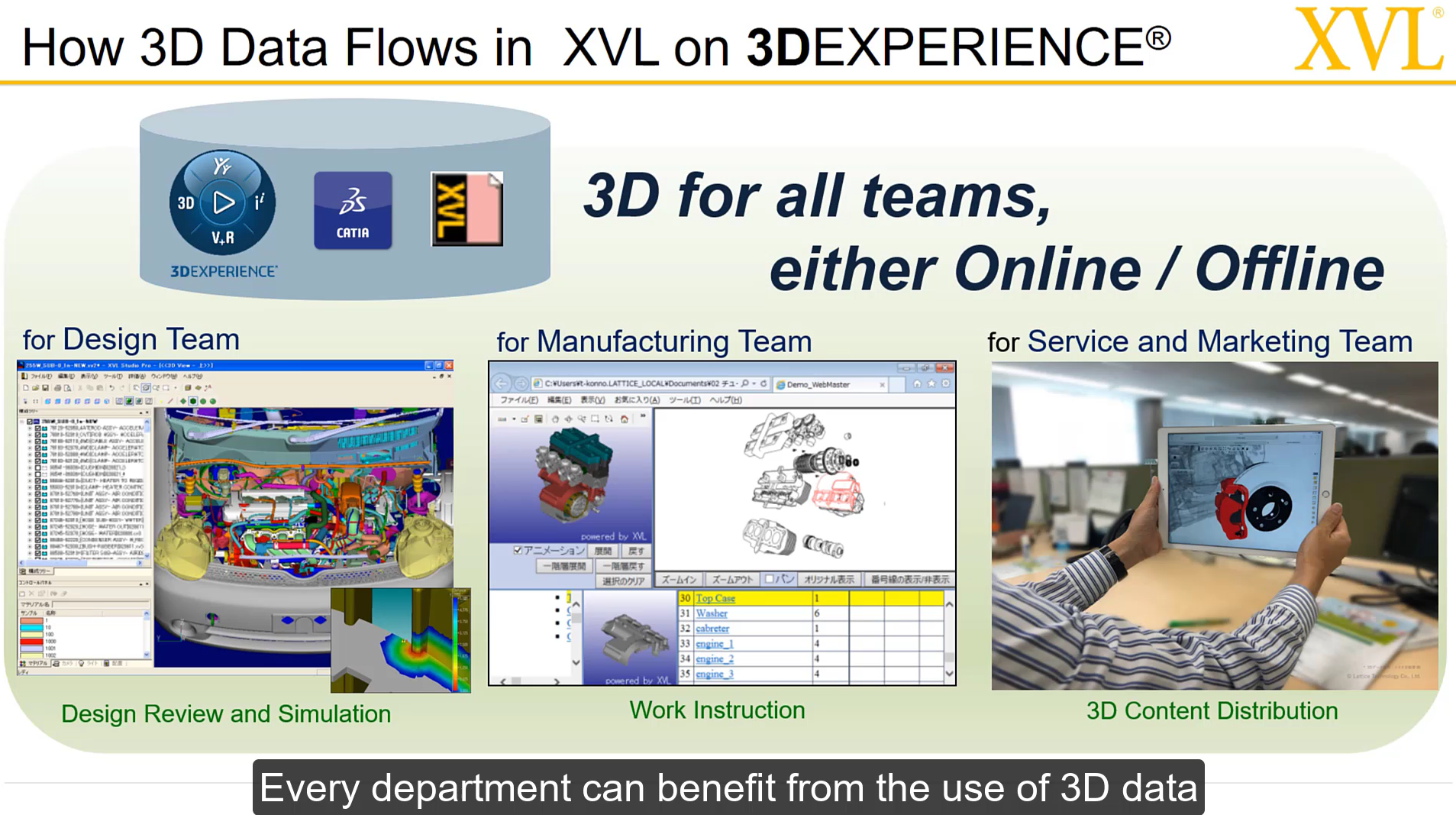 XVL & The 3DEXPERIENCE Platform
XVL is an important addition as a native format available on the 3DEXPERIENCE platform for users downstream from product design who need access to 3D product data.
The process is seamless. Users can download any model in XVL format, regardless of its origin.
Combine Multiple CAD Files into a Single XVL File - Even Different Formats
XVL can also accommodate ALL major CAD formats in a single representation, meaning SOLIDWORKS® models, CATIA® models, and models from other CAD systems can be combined into a single model. The XVL is accurate for performing work outside the design department including manufacturing planning, assembly simulation, creating work/service instructions, and any technical documentation that needs the 3D model.
Native CAD and XVL Now Co-Exist
"Now XVL and CATIA data exist in a 1-to-1 state on 3DEXPERIENCE. Non-CAD users can get their job done while sharing the correct 3D data globally, both online and offline.", said Toriya/Lattice.
"As a result of this strong partnership and great efforts by all three companies, I believe that the best collaborative solution has been achieved. XVL can be managed as a native format on the 3DEXPERIENCE platform, said Declee, ENOVIA.
Learn More
Visit https://info.lattice3d.com/xvl-dassault-3dexperience-platform for more information, including:
• Read the complete interview between Toyota, Dassault, and Lattice
• Watch Dassault announcement video
• Subscribe to status updates