US Manufacturing Competitiveness Predicted to Overtake China
Lattice3D helps companies achieve increased productivity from assembly workers which leads to increased cost competitiveness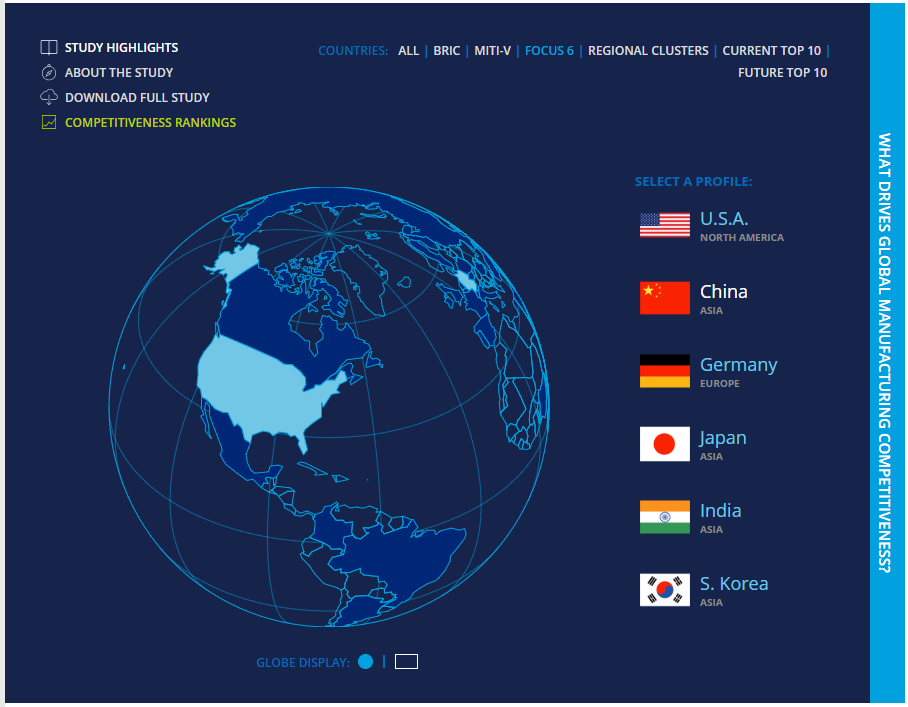 Graphic courtesy of Deloitte Touche Tohmatsu Limited
Cost competitiveness and workforce productivity as top drivers
Looking back to 2016, Joe Vitale, a principal at Deloitte's Detroit office, says "… in that time period (referring to 2016), the U.S. has improved its ranking from four to two, ahead of Germany, Japan, South Korea, and the United Kingdom." Vitale says the U.S.'s increase in manufacturing competitiveness is due to strong talent and innovation-driven capabilities from universities; collaboration between the public and private sector; a strong investment in R&D at U.S. companies; and a diminished dependency on oil.
The study lists talent, cost competitiveness, workforce productivity, supplier network, legal and regulatory system, and education infrastructure as some of the top drivers of competitiveness.
Increasing Productivity on the Assembly Floor
At Lattice Technology, we are focused on providing tools that specifically address workforce productivity that leads to increased cost competitiveness. If you are in manufacturing, robots and IoT are becoming increasingly important, but for sophisticated manufacturing, humans are still integral.
Manufacturing Planning
With XVL from Lattice Technology, model sizes are reduced to approximately 1/100th the size of the CAD model so that the complete product can be used for planning. In addition, our tools are used to create the Manufacturing Bill of Materials (mBOM). A planner can either design their manufacturing process from either the process view or the mBOM view, and switch back and forth.
The ability to plan with the entire product gives the planner the flexibility and insights they need to design the best processes for manufacturing.
Interactive, Visual, Paperless 3D Work Instructions
The result of the planning process are the Work Instructions that can be used on the manufacturing floor, which can be 2D or interactive 3D. Imagine a shop floor worker always having the most current work instructions at their fingertips, on perhaps an Apple® iPad®, that has links between the part graphics (geometry), the parts list and the process steps. With this clear unambiguous communication, higher quality and increased productivity will be realized.
Optimizing the Human Component
Automation is great, but for those processes where people are integral, delivering the right information, in the right format, at the right time is crucial to optimizing manufacturing operations.
Digital Work Instructions are repeatable so they can easily be tuned and optimized.
Because they are digital, they can be updated in an instant, without worry of old Work Instructions floating around on the assembly floor.
Visual Work Instructions enable workers to be more productive and produce higher quality results. They eliminate the guesswork even if specific models or variations aren't produced for months.
Want to Learn More?
Watch this short webinar on how Toyota uses XVL and solutions from Lattice Technology to perform assembly planning and validation.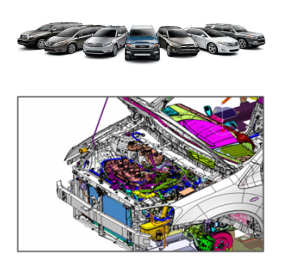 Image courtesy of the Toyota Motor Corporation

Read the full Deloitte article. Global Manufacturing Competitiveness Index.