Start Your 3D Digital Transformation with XVL Content Manager for Stakeholders in the Product Lifecycle
How Do You Empower Stakeholders Downstream from Design with the Product Data they Need to Perform their Jobs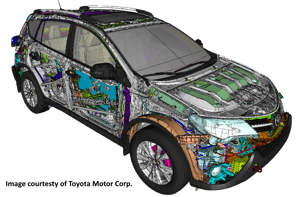 Companies that manufacture complex products rely on 3D product data, the challenges of managing the 3D CAD and related data are time consuming, tedious and error prone. XVL Content Manager is a game-changer that empowers your team with fast and easy to complete 3D product data and related information, while ensuring access to the correct version with state of art security.
Fundamentally Different from PDM
PDM is designed and optimized for managing design data not for facilitating downstream consumption. Face it, it is difficult to use.
XCM is graphics-based. Not just nice graphics but actually using the complete product structure, 3D CAD models, and all associated data. All the parts, all the assemblies, all the CAD files for a complete product in one place. We call it the Virtual Product Model. It is intuitive to navigate and use.
Holistic Solution for Enhanced Collaboration
XVL Content Manager redefines how teams use 3D and related data. Its configurable workflows adapt to your organization's unique needs, allowing different departments and teams to work harmoniously, whether together or independently. This ensures that everyone is on the same page, streamlining complex tasks and fostering a culture of enhanced teamwork.
Auto Update from 3D CAD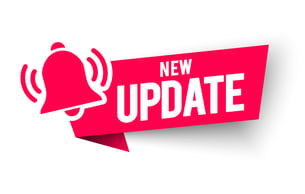 One of the standout features of XVL Content Manager is its advanced auto-update capabilities. As the underlying 3D data changes, your documentation remains up to date without manual intervention. Stakeholders are promptly notified of changes, enabling them to make informed decisions based on the latest information. This automated process not only saves time but also minimizes errors that could arise from outdated data.
Unparalleled Version Control
Version control is a critical aspect of managing 3D data and documents. XVL Content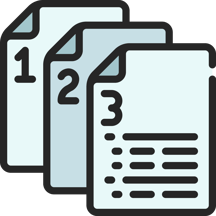 Manager ensures comprehensive version control, granting all users access to the latest information. This single source of truth eliminates confusion and ensures accuracy, promoting better decision-making throughout your organization.
Unleashing High Performance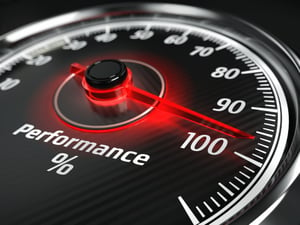 XVL Content Manager's use of ultra-light XVL 3D data is a game-changer for performance. It supports large models and those with high part counts, maintaining efficiency even with complex designs. The smart loading feature optimizes large model loading, ensuring that performance remains robust and responsive, no matter the demand.
Seamlessly Efficient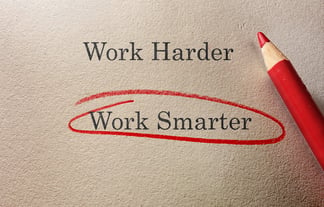 The seamless interface of XVL Content Manager simplifies your workflows. Directly check in and check out files from XVL Studio, eliminating unnecessary steps and enhancing your team's efficiency. This intuitive process fosters a smoother collaboration experience, letting your team focus on what truly matters – innovation.
Security and Privacy First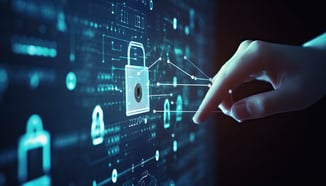 Data safety and privacy are paramount in today's digital landscape. XVL Content Manager supports Single Sign-On (SSO) using Security Assertion Markup Language (SAML), ensuring secure access for authorized users. User-based and role-based security, along with full activity tracking, guarantee that your sensitive data remains protected at all times.
Your Gateway to 3D Digital Transformation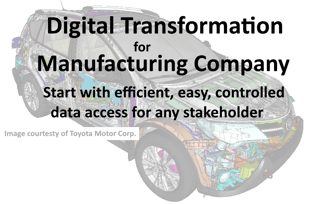 XVL Content Manager shines as a complete 3D document solution, capable of standing independently or integrating seamlessly with your existing business systems such as CAD, PLM, ERP, and MES. By adding the power of 3D to your current processes, it elevates your digital transformation journey, opening doors to enhanced innovation and efficiency.
Wrap Up
In a world where staying ahead is the only way to thrive, XVL Content Manager offers a transformative solution for companies reliant on 3D product data. Its flexible workflows, advanced auto-update capabilities, comprehensive version control, and robust performance make it a powerful tool for enhancing collaboration and driving efficiency. And it can be seamlessly integrated with existing systems.
Learn More
Do you have a question about your environment and how XVL could benefit your company? Click below to submit your question.