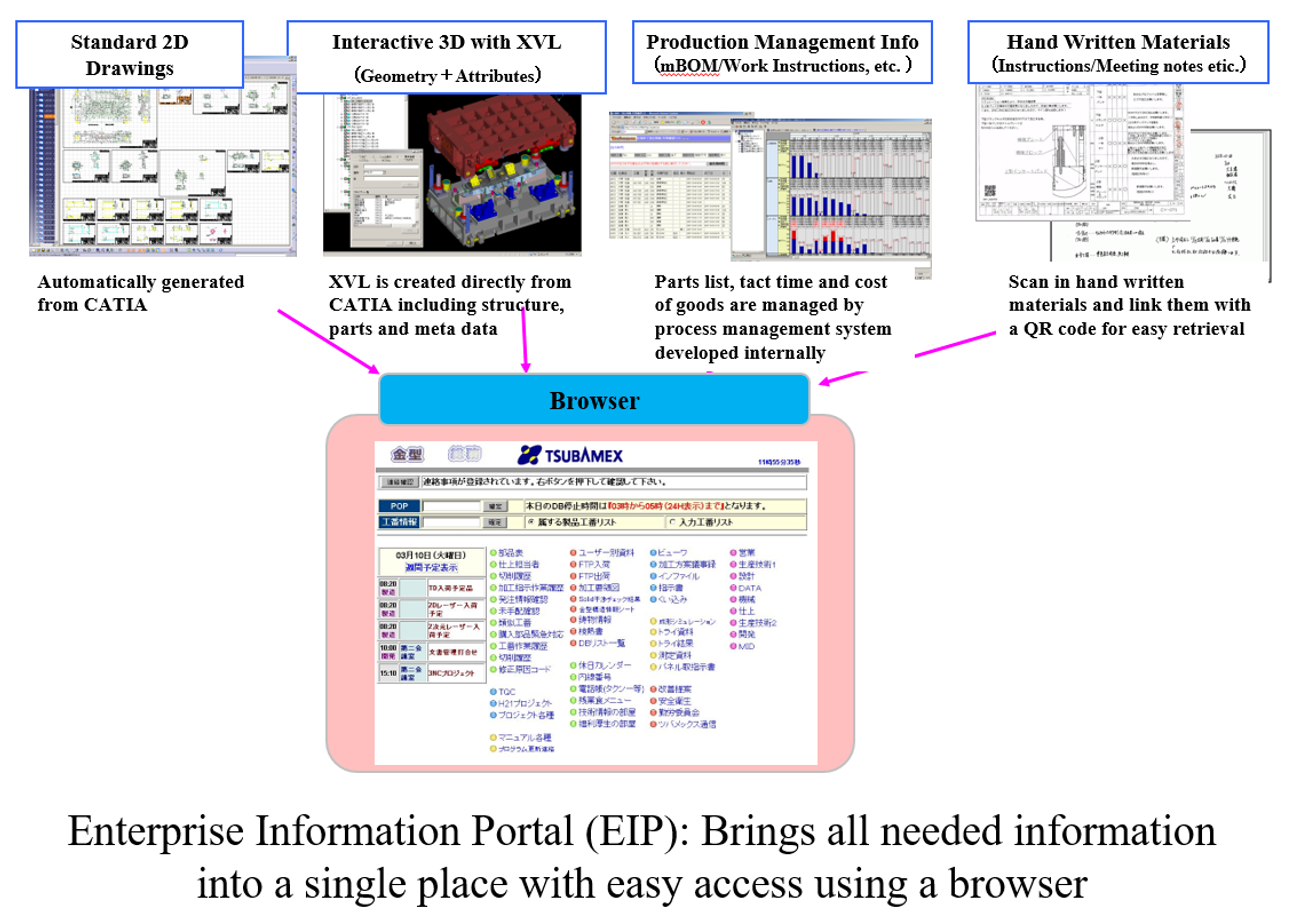 Collaboration drives ultra-fast order turnaround and reduces man-power by 90% for die and mold company by using XVL from Lattice Technology.
Enterprise Information Portal
In order to provide ultra-fast turnaround, Tsubamex (manufacturer of tooling and molds in Japan) implemented a collaborative production process that includes all functional areas in the company — from sales to finishing. At the center of the collaboration is the Enterprise Information Portal (EIP) containing all of the information about a customer's order and the parts to be manufactured. The EIP is powered by Lattice Technology's XVL-based solutions, allowing anyone to easily access an accurate 3D model of the parts and the associated data — using even light-weight devices like Apple® iPads®. Eighty percent of their 120 employees use the portal to complete their job, creating an efficient collaboration environment for ensuring a quality product is produced efficiently and delivered with industry-leading speed.
Read More
Tags: Concurrent Engineering