XVL Enables Concurrent Processes Across Development & Manufacturing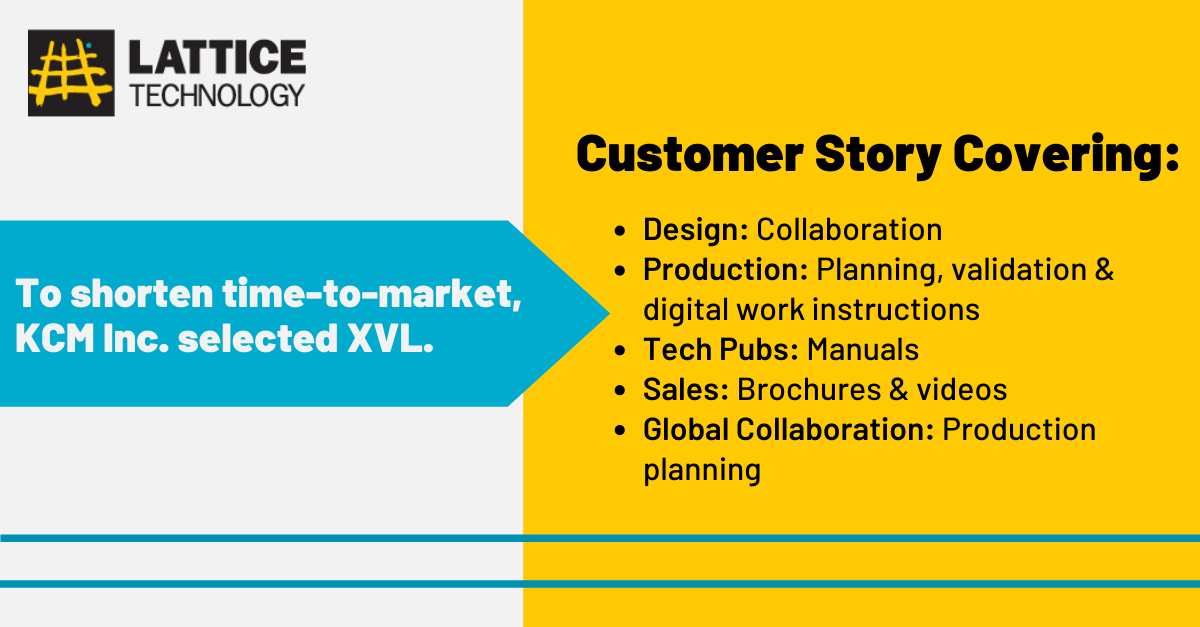 KCM Corporation is a manufacturer of construction machinery. 

Due to market pressures, KCM was forced to shorten time-to-market, reduce costs and focus on improving customer satisfaction. 
KCM realized that such challenges could not be addressed using traditional development methods. It decided to focus on implementing concurrent work processes across development and manufacturing with the goal of shortening time-to-market by about 30-50%. 

KCM had a hard time extending the use of 3D data downstream from design, so they turned to XVL.
Click here to read the full story which covers:
Design: Collaboration

Production: Planning, validation and digital work instructions

Tech Pubs: Manuals

Sales: Collateral including brochures and videos

Global Collaboration: Production planning