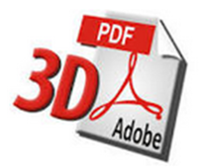 ---
The Need for Better Product & Technical Communications
The MAN Commercial Vehicles Group realized there had to be a better way to communicate with internal stakeholders and their supply chain when it came to part geometry and related information. Like most companies who design complex products, they are using 3D CAD. The problem was that the 3D models were "locked" away in engineering. There was a barrier…a fence around the engineering data. How could they effectively share these complex models with any stakeholder, inside and outside of their company, including with non-engineers?
The Solution - XVL and Lattice3D
The solution that MAN discovered was XVL and Lattice Technology. Lattice Technolog repurposes the 3D CAD data from all the major CAD companies. Within the Lattice3D environment, additional information can be authored with the technical instruction software. And best of all, the 3D model and information can be shared and consumed for free. The sharing is similar to how documents are shared as a PDF. Just as the Adobe PDF reader is free, so is the Lattice3D Player - free as a download from the Lattice3D website.


Read More